Date/Time
Date(s) - 03/14/2015
9:30 am - 4:00 pm
Location
Hotshots Volleyball Club
Categories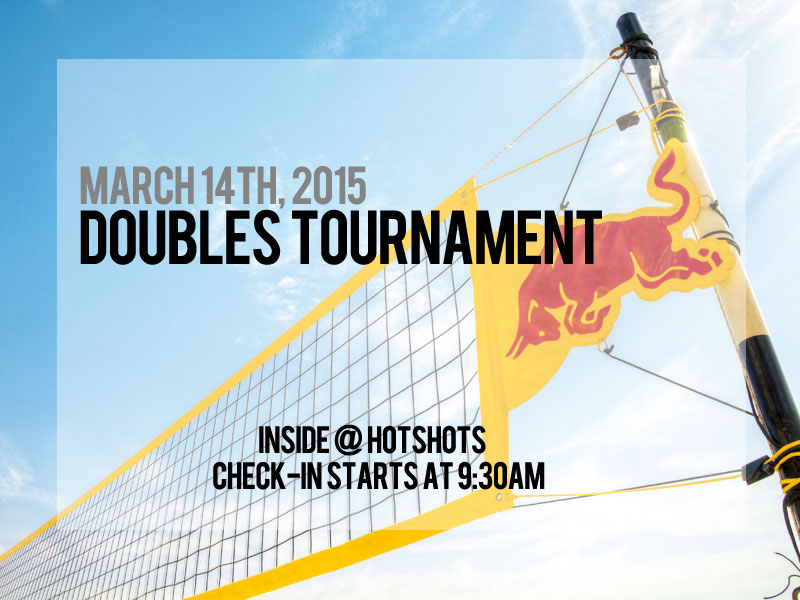 Online registration is now closed!!!  We still have room in both divisions, so stop in before 8am Saturday morning and we can still register your team.
Hey juniors, since u r all n2 txting now, I am "writing" things in txt format this time. This wknd, u kids get 2 play some 2s vball in the am. Ya Ya it's early but try going 2 bed B4 2am. It's amazing what ur mornings r like when u wake up B4 noon. Think of the bright side. U get 2 spend the day with cj <3 Doesn't that sound like fun 🙂 This wknd, there is a boys and girls division so get signed up early and we will have a great day of vball, lol's, hahah's, and omg's. As always, 9:30 am check in and Nova membership is required. It's good 4 1 year 2 date and you get a cool T.  Early Registration by Wednesday at 11:59 pm for Jr's is $20.  Registration by Friday at 12 pm (Online Registration Closes) Jr's is $22.50. Day of registration for Jr's is $25.00.  As always your $20 annual NOVA fee is required, and you can take care of that the morning of the tourney – includes an event t-shirt!.
Bookings
Bookings are closed for this event.